Video has long been touted as the marketing medium of the future, but the future is here. If you're not using video as part of your marketing strategy, you're going to be left behind. If you're worried about getting started, no need. Even if you can't afford to hire an in-house video production team, there are several highly-skilled companies that offer the video production services you need.
Video Production Services: The Production Process
Video is a powerful tool through which to communicate your story, moving your audience to feel, think, and behave in a certain way. When done well, video can be one of the strongest drivers of conversions no matter your type of business or industry.
What does it take to do video marketing well?
Regardless of whether you have an in-house team or hire a video production company to handle your video marketing, there are three categories of video production services you'll either need to do yourself or make sure the company you hire offers:
Preproduction
Production
Post Production
Preproduction is the video production service that includes creative and planning. This includes video production services like:
Evaluating your video's objective, target audience, method of delivery, and tone
Formulating a budget
Creative development and pitching
Scriptwriting
Storyboarding and outlining
Shot lists (the scenes you want to include in your video)
Location scouting (looking for places to record your video)
Casting
Permitting (getting the necessary permits from your municipality)
Equipment prep and rental (as needed)
Hiring subcontractors (as needed)
Preproduction is the first part of video production. It happens behind the scenes but it's probably the most important part of creating a video that accomplishes the goals you want it to. Without putting in the work on the frontend, you'll never get to the end result you need. This is where you'll create a solid foundation upon which to build your message. It involves two very different video production services: creative and logistics.
The creative side is about creating and refining the concept of your video, writing a script, storyboarding, and making sure that you fully understand not only the story you want to tell but what you want viewers to do with that story. Logistics, on the other hand, is all about the details involved in how you'll turn your ideas into a finished and polished video.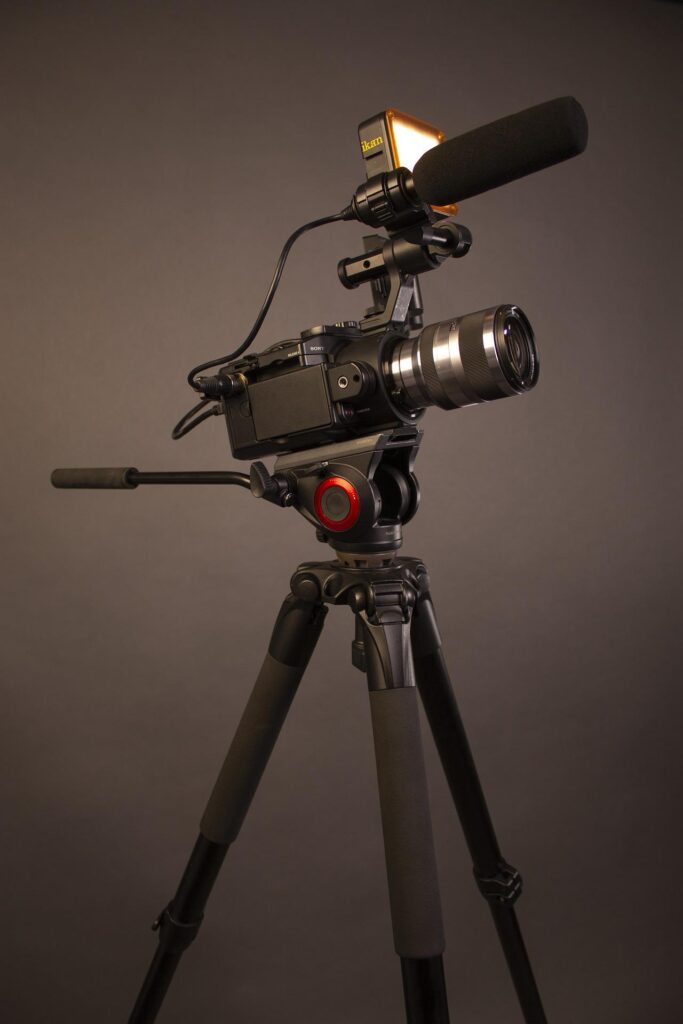 The production part of video production is the actual video shoot. Here are a few of the video production services (and staffing considerations) that go into production:
The Producer is involved in all phases of production from concept to completion. This includes coordination, supervision, and control of budget, talent, crafts, and more.
The Director of Photography (Main Camera Operator) works with a Director to execute their vision for the script. They oversee the Camera and Lighting Departments and create the visuals that tell the story.
The Assistant Camera Operator is responsible for marking a sync point between the video and audio with a clapper board (slating), making sure that the focus is set correctly, and changing batteries and recording media.
The Field Audio Engineer mixes, reproduces, and manipulates sound and effects.
The Gaffer is the head of the lighting department. They're responsible for the design of the lighting plan.
The Grip develops and builds the set for a movie, commercial, or television show. Grips work on the equipment that supports the cameras and lighting.
Makeup Artists must know and understand makeup and the techniques used to apply it to the face and neck. Body Makeup Artists apply makeup to various areas of the body and can alter the actor's appearance.
The Drone Operator operates any drone cameras used for video production.
The Production Assistant is responsible for communications between the various production departments and managing lockups.
After your video has been filmed, post-production begins. This stage includes video production services like:
File management
Video editing
Motion graphics or animation
Recording voice-overs or voice acting
Audio mastering
Color grading
Delivering files
Post product typically covers everything that happens after filming is complete.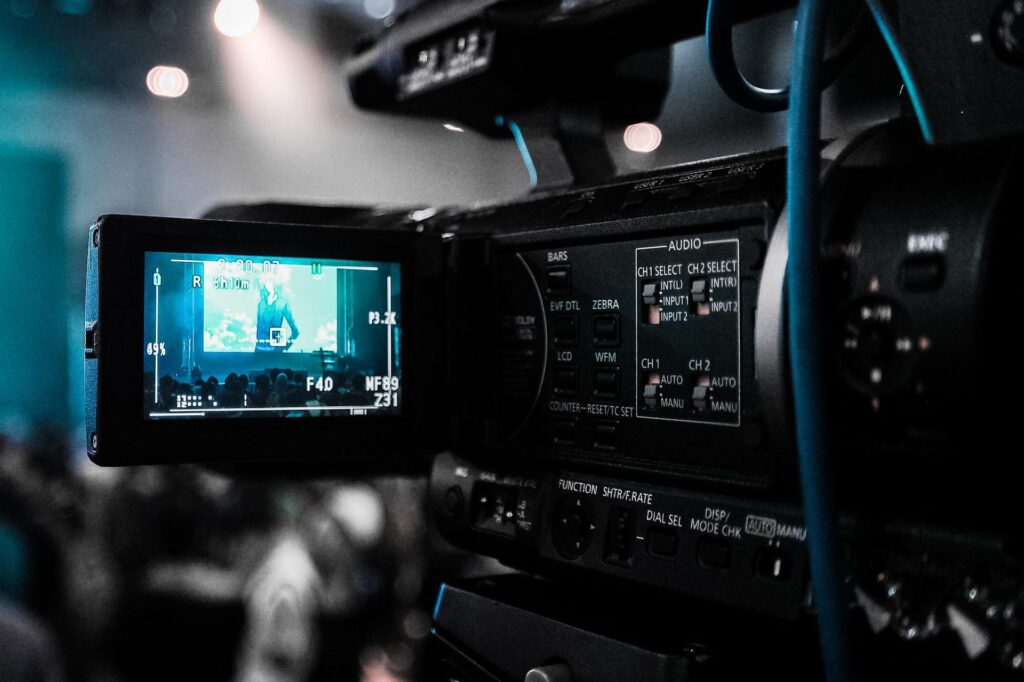 Video Production Services: Common Types of Video Content